Garage Door Remote Clicker
Back To Our Services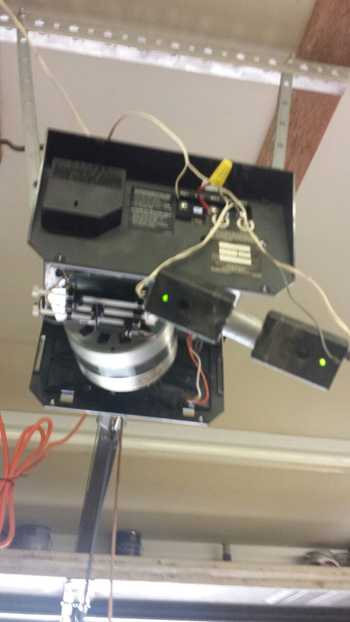 Garage door remote clicker has certainly simplified the lives of many. It becomes really painful when the remote does not work. However, it is not the end of the world when this happens and there are some cases where you can make a garage door remote repair yourself. You should always begin with the basics and then move up. Checking your batteries is the first thing to do. This is a simple inspection, but it is something that is often overlooked. Things such as sensors, reverse system and other more advanced things should be left for us professionals.
Other more complex situations would require you have a garage door remote replacement. This seems fairly simple, but people spend too much for this simple task. Common mistakes that lead to costly decisions include not knowing whether the receiver or transmitter is the faulty part. People will replace the entire system just because they cannot decide where the problem lies. However, the people who are able to find the problem end up buying the wrong kind. You are required to always check the type, aesthetics and functions of the component you buy. This way you will even save on programming costs.
When dealing with garage door replacement it is always best to call for our professional help. This would minimize your costs and things would be adjusted as per your needs. If you are looking to replace your entire system, then there are a few choices that you should consider before making your decision. The Clicker manufactured by chamberlain is one remote that works with most major brands and thus saves you from the hassle of matching the specs. This is really handy when you move to a new location and the original remote is missing.
Professional contractor for new garage doors
Another great choice is the Liftmaster security. This is not just a remote, but an entire garage door system, with minimum noise to offer you peace. This system is ideal for reinforced and heavy doors. Now you can have maximum security and smooth operation as well. Additionally the system is self-lubricating and so you won't need to give much thought about maintenance. Genie intellicode is another great system, which comes with an intellipad instead of a remote. You just need to install the pad on you porch and do a little programming and your system would be ready. The system is preferred because of its ease of installation and automated operation. Multi code is another great choice. This is a simple remote that is compatible with almost any multi-coded system. Like the Clicker you would be able to access your garage even after you have lost the original remote. You just need to program it to work with your present system. This saves you a lot of time and money when you loose your remote.